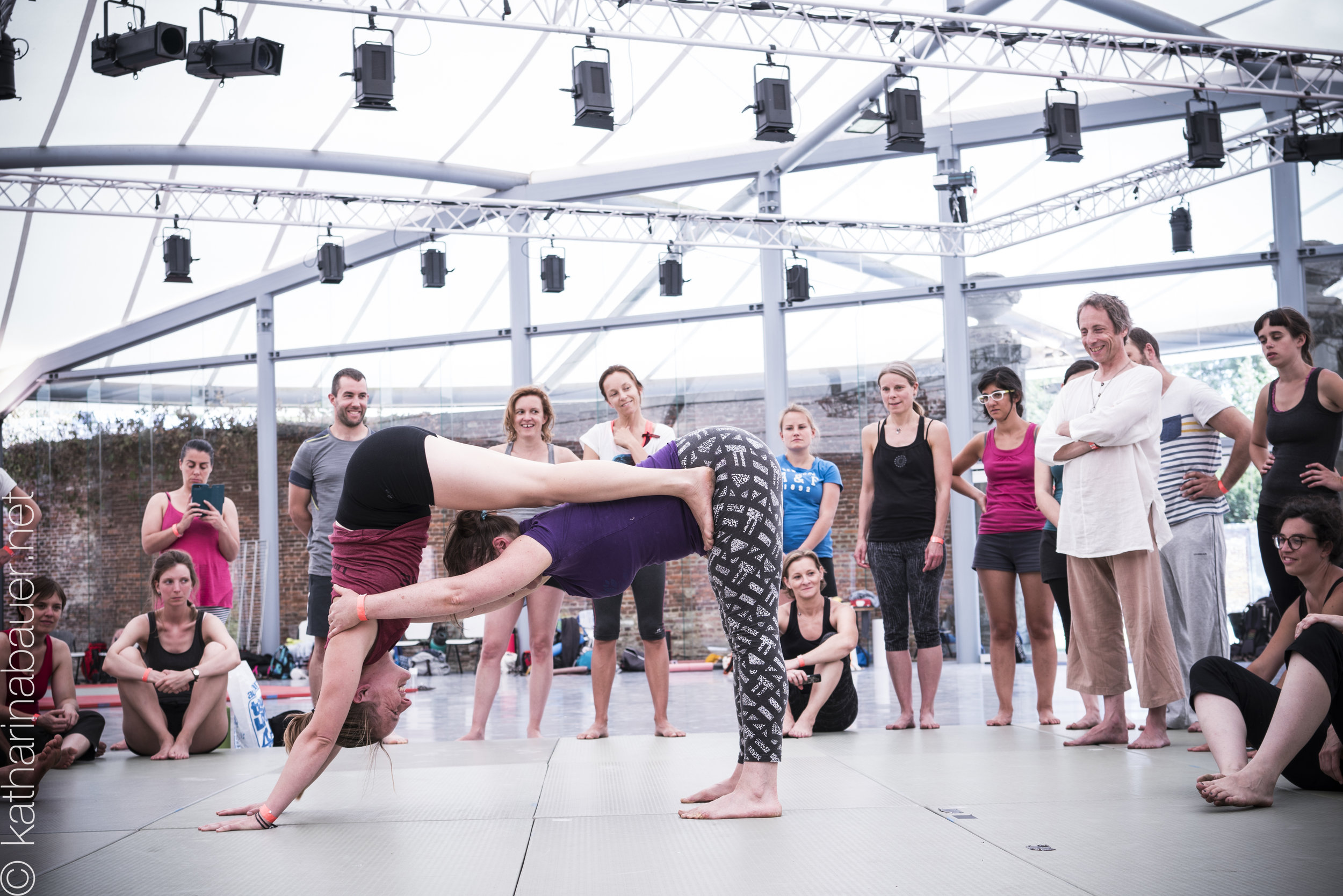 LEVELS
Everybody is welcome. There will be workshops for all levels.
EXPERIENCED :
Each round of workshops has intermediate & advanced proposals with different styles of acro. Our amazing teachers will surprise, challenge and specially help the participants to master new skills.
BEGINNERS PROGRAM :
Parallely, this year we have an Intensive Immersion for beginners ! There will be a group where newcomers and people with a few months of experience will be able to fast-forward their skills and enjoy a progressive program to discover all the joys of Acroyoga.