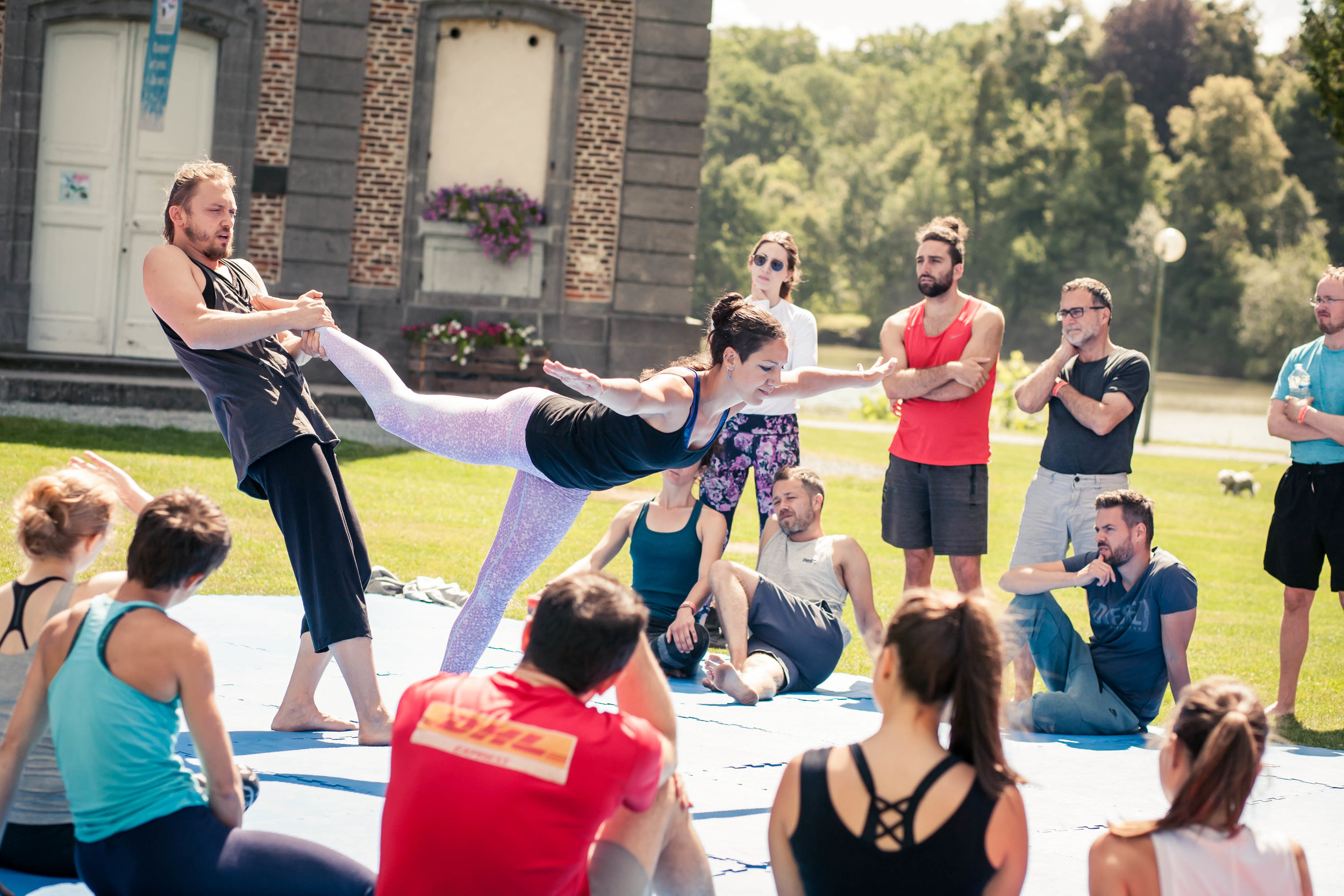 There will be standing acrobatics, acroyoga, yoga and massage. You can expect around an amazing team of Belgium and international teachers sharing their passion and their skills.
Hold on tight ! We will start revealin our amazing team as the dates are coming closer !
Teaching at the festival:
The teacher ticket is 200 euros, and each time you teach a workshop, you get a reduction of 40 euros or 25e for a warm-up.
If you like to teach at the festival this year, please register in our Google Form and sign up for a teacher ticket. Then we will get back to you.
You are also welcome to contact us by mail to: Teachers.acroyogasummerfestival@gmail.com